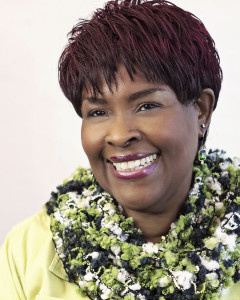 Here at Executive Elements, we like to feature fantastic women we think you should know. Some of these women are clients, some are friends, some are women we've only just met. But they all have this in common: they are dynamic, interesting women who have agreed to share with us their insights and secrets to success.
My Name:
Sabree Akinyele
My Current Job/Company:
Vice President of Programs/Catholic Social Services
My Birthday:
06.04.1954
My Work:
I lead a team that implements programs that help families thrive and seniors live independent and connected lives. Together with the CEO, I am responsible for visioning and operationalizing the mission through excellent programs and collaborative efforts in order to maximize positive impact for our clients and the community.
My Passion:
Developing a deeper relationship with God, working for social justice and loving my family and friends.
My Family:
I have friends who have become my extended family.
My Hero or Heroes:
My parents. Rosa Parks, and Mother Teresa
My Escape:
A day spent around water. Water renews and refreshes my spirit.
My Pet Peeve:
Individuals who are intolerant.
My Indulgence:
Dark chocolate — in any form!
My Roots:
Urban. Fun family oriented activities. Faith filled.
My Future:
Open to all possibilities!
My Favorite Quote:
"What lies behind us and what lies before us are tiny matters compared to what lies within us." (Ralph Waldo Emerson)
My Accessory:
I love to wear scarves as wraps, belts and head wraps add a touch a red lipstick and I'm ready to go.
My advice to Young Women:
Look in the mirror and when you can be alone in your "nakedness" then you will know that you have the greatest gift of self-love and acceptance.
How I Balance it All:
My friends. Staying grounded in my faith and knowing when to say no.