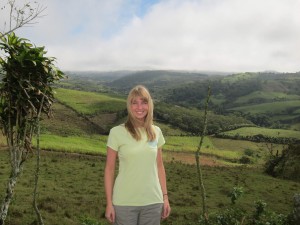 Sara Burris
My Current Job/Company:
Student Finance Consultant
My Birthdate:
02.10.81
My Work:
I assist undergraduate and graduate students with financial aid packages, managing their accounts and keeping them motivated and on target to obtain their educational goals. I encourage responsible borrowing practices and ensure that they are reaching their highest potential.
My Passion:
I am extremely passionate about maintaining close and healthy relationships with my family and friends. They are the consistent factor in my life that bring such joy and motivation in many different ways. I feel that every individual in my life makes me a better person in one way or another. I also have a major addiction to travel. Each trip makes me grow into a more cognizant individual and expands my way of looking at life. I love submerging myself into new cultures and learning as much about different lifestyles as I can. It would be my dream to start a business in Costa Rica due to it's natural beauty, proud citizens, and the "enjoy every minute of your life" mentality. It's always so important to take a step back and smell the fresh air. That is what travel does for me.
My Family:
Austin (Husband) Louis (our lovable French Bulldog), Bentley and Bronson (our feline family members)
My Hero:
My Grandmother. I can honestly say she was the most inspiring person in my life, and I can only dream to be as positive and compassionate as she was.
My Escape:
Being in Costa Rica with my husband (I get a weightless feeling there) or looking at photos of past trips/family/friends
My Pet Peeve:
People who are consistently late, arrogance
My Indulgence:
I am a dessert fanatic!
My Roots:
Hard working, generous, humble, loving.
My Future:
Unknown…but that is what I love about it. I promise myself that no matter what happens I will always land on my feet with a positive attitude!
My Love:
My husband. He is such an incredible person and makes me want to better myself.
My Movie:
Second Hand Lion. Great movie…and it does not hurt that there is a french bulldog in the film 😉
My Quote on Life:
Life is a succession of lessons which must be lived to be understood
– Ralph Waldo Emerson
My Accessory:
My wedding ring (This makes me think I need more accessories)
My Advice to Young Women:
Have confidence in yourself and your goals. Everyone can make a difference in the world big or small.
How I Balance it All:
I stay insanely organized and write myself many goal sheets and notes (yes, I write things down on paper..archaic I know, but I love physically checking things off my lists). I keep my word on every promise and that is what keeps me motivated to squeeze everything in. I am constantly re-prioritizing and hold myself highly accountable to finish tasks both work related and personal. If I am given a goal I am going to meet that goal no matter what it takes. I am a perfectionist sometimes to a fault, but I cannot let anyone including myself down. I also take a step back and put things into perspective. I never want to get stressed over the little things…I ensure this does not happen by thinking of those less fortunate to make my problems seem minimal. Suddenly, that load of laundry that did not get done does not seem to be a viable issue.