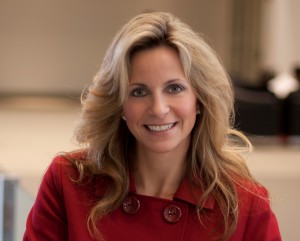 Here at Executive Elements, we like to feature fantastic women we think you should know. Some of these women are clients, some are friends, some are women we've only just met. But they all have this in common: they are dynamic, interesting gals who have agreed to share with us their insights and secrets to success.
Shauna Latshaw
My Current Job/Company:
Vice President/ Cardinal Health
My Birthdate:
2.11.71
My Work:
I lead a team of incredibly talented people that enable business capabilities through technology. I help our organization deliver results through IT partnership, leadership, and talent development. I believe our talent is our greatest asset to win in the marketplace.
My Passion:
My family, my work, and watching college football.
My Family:
Jon (Amazing husband and best friend), Cole (My baby even at 13), Sammi & Miles (Our dogs that believe they are people)

My Hero:
My Dad. His work ethic, values and ambition have been the forces that have made me who I am today.
My Escape:
A run to keep me grounded and clear my head … and a sunny beach with a good book to truly escape.
My Pet Peeves:
The words "I/ we can't" and "… that is how we have always done things."
My Indulgence:
Champagne. Jordan almonds.
My Roots:
Hard-working. Grounded. Simple.
My Future:
Fun and filled with new challenges and opportunities.
My Loves:
My husband and his brilliant mind that helps me experience life in a way I never imagined. Watching my son grow into a man. He amazes me each day with his dreams and opinions of the world. I cannot describe in words the joy and pride it brings me.
My Quote on Life:
"In order to succeed, your desire for success should be greater than your fear of failure." (Bill Cosby)
My Accessory:
My laugh. Mascara.
My Advice to Young Women:
Life is not a race … be patient. There is not a recipe or set of rules on achieving your best self … you are unique! It is a journey that will require you to get to know and really fall in love with yourself through your biggest successes and your most heart-breaking disappointments. This means you have to love ALL of yourself – flaws and all!
How I Balance it All:
LOL … Wow, this is a challenge every day! A few principles I live by that help me keep some sort of equilibrium: 1) Make every effort to attend my son's events … he is passing through my life too quickly, and I have a small window to enjoy his childhood; 2) I am a better employee, mother, wife, sister, daughter when I do what I love … let go of the guilt (easier said than done some days); 3) Keep one, integrated work, family and events calendar that you actively manage and review as a family to set expectations and make decisions together; 4) Make time for yourself every day … a 15 minute nap, a run, a walk around the block – whatever it is … you deserve a "ME time" break!