Here at Executive Elements, we like to feature fantastic women we think you should know. Some of these women are clients, some are friends, some are women we've only just met. But they all have this in common: they are dynamic, interesting gals who have agreed to share with us their insights and secrets to success.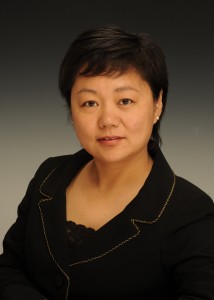 Susanna Huang
My Current Job/Company:
US Business Executive/Ginlong Technologies
My Work:
I represent Ginlong Technologies in North America for sales and marketing of Ginlong Solis solar PV inverters and Osiris Energy small wind turbines. Our goal is to bring green energy to lives for future generations.
My Passion:
Sustainability, Technology, Personal Improvement and Family.
My Family:
Lu (Supportive Husband), Katie (Sweet Daughter – 7)
My Hero:
My daddy, a great business man with a warm heart
My Escape:
Reading quietly at night surrounded by light music
My Indulgence:
Dark Swiss Chocolate
My Roots:
Kind, Simple, Honest, Diligent and Fun
My Future:
Exciting adventures
My Quote on Life:
"Today I begin a new life." – Og Mandino
My Accessory:
Pearl and Jade necklace and earrings
My Advice to Young Women:
Dare to be yourself and believe in yourself.
How I Balance it All:
It's not easy. I don't think I have ever reached balance while wearing different hats – a business woman, a mom, a wife and a daughter. But I'm trying. Luckily I have a supportive husband and easy-going daughter. I'm also working on practicing mental "focus" through meditation.