Here at Executive Elements, we like to feature fantastic women we think you should know. Some of these women are clients, some are friends, some are women we've only just met. But they all have this in common: they are dynamic, interesting gals who have agreed to share with us their insights and secrets to success.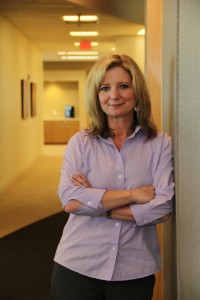 Tami Wilson
My Current Job/Company:
IGS Energy
My Birthdate:
12.15.68
My Work:
I currently serve as Chief Financial Officer for IGS Energy. I believe it is important to enjoy what you do — I absolutely love the company and the people with whom I work.
My Passion:
Having fun in everything I do.
My Family:
Ralph (my incredibly supportive husband) and Chloe (our mini dachshund)
My Hero:
My Dad — a great business man and mentor.
My Escape:
Kiawah Island — my husband planned a surprise vacation for us there one year and it's been a special place ever since.
My Pet Peeve:
Negativity and Big Egos.
My Indulgence:
Wine, and Ice Cream
My Roots:
Grounded and genuine
My Future:
Whatever I want it to be…Someone once told me I am capable of accomplishing whatever I set my mind to do and it's only now that I finally believe that.
My Love:
Right now its playing golf with my husband — four hours of quality time (I don't take my cell!)
My Movie:
"The Notebook" — it's a wonderful love story!
My Quote on Life:
"Always bear in mind that your own resolution to success is more important than any other"—Abraham Lincoln

My Accessory:
Honestly, I'm not big on accessories — but if I had to pick I'd say earrings — I rarely go without them.
My Advice to Young Women:
First, believe in you. If you don't, how can you expect others to? Second, know yourself — the first step to growing professionally is knowing where you need to start to improve.
How I Balance it All:
Somehow you just do it. Every successful female I know always manages…somehow. I think it's knowing when to focus on work and when to focus on family and they are never at any time perfectly balanced.