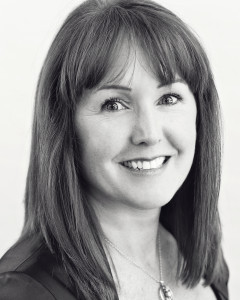 Here at Executive Elements, we like to feature fantastic women we think you should know. Some of these women are clients, some are friends, some are women we've only just met. But they all have this in common: they are dynamic, interesting women who have agreed to share with us their insights and secrets to success.
My Name:
Tracey Doebling Williams
My Current Job/Company:
Executive Director of Delta Gamma Fraternity
My Birthday:
03.13.70
My Work:
I lead the Delta Gamma Fraternity's Executive Offices staff. I ensure my team is in step with the vision and strategies set forth by our Volunteer Council.
My Passion:
My family, friendships, and finding ways to help others feel confident and be successful.
My Family:
Scott (my work-life partner and husband of nearly 18 years), Sophie (Tennis Loving Daughter- 14) and Campbell (Wizard in the Kitchen Daughter – 12).
My Hero or Heroes:
Maggie Watkins, my mentor before I knew what that meant. She is a priceless gift I cherish each time I am able to spend time with her. I strive to be a fraction of what she is for me and hope I can be for others.
My Escape:
Anywhere warm with a pool or beach, preferably with my family, but with just a few good friends on occasion, too.
My Pet Peeve:
Folks who are always "busier" than the rest of us, and I would be remiss if I didn't mention the plethora tiny shorts they make for teenage girls!
My Indulgence:
Shopping-I do not discriminate, it can be shoes, clothes, home goods, a washing machine…
My Roots:
A small town Pennsylvania girl who always knew she would move wherever happiness and fulfillment lead her.
My Future:
Ever developing, caring, positive and productive.
My Favorite Quote:
"Choose a job you love, and you will never have to work a day in your life." (Confucius)
My Accessory:
Delta Gamma badge necklace. Oversized tote bag. Hair tie on my wrist.
My advice to Young Women:
Establish a group of advisers/mentors early on and remember it is a two way street- you will learn a lot, but so will they.
How I Balance it All:
A compassionate staff/volunteer network. A husband who understands balance and blend in order to keep our family moving forward on a positive, happy path. And lastly, but not least by any measure, the amazing moms in my neighborhood who never hesitate to lend a hand.