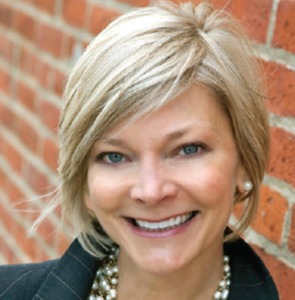 Here at Executive Elements, we like to introduce you to fantastic women we think you should know. Some of these women are clients, some are friends, some are women we've only just met. But they all have this in common: they are dynamic, interesting people who have agreed to share with us their insights and secrets to success.
Vicki Bowen Hewes
My Current Job/Company:
CEO/Dress for Success Columbus
My Birthdate:
01.27.1966
My Work:
I help women in vulnerable circumstances regain their dignity and have the courage to achieve their potential. It's inspirational to witness women blossom and become who they were born to be!
My Passion:
My faith, my family, my Dress 'sisters,' social change.
My Family:
Ken (Incredible Husband), Davey (Intuitive and artistic son- 14), Buck (Black Terrier-mix Adopted from Franklin County Dog Shelter – 2 1/2)
My Heroes:
My dad – works harder and has more integrity than anyone else I've ever known. My mom – quiet courage; a breast cancer survivor. The women we serve who have endured so much and remain dedicated to accomplishing their goals.
My Escape:
Bikram Hot Yoga! I aim for 3 times a week – usually get there twice!
My Pet Peeve:
People who encounter a road block and stop – it's just a detour! Find the alternate route. It might not be on the map, but if you want to, you'll find your way, and the adventure is enlightening.
My Indulgence:
Shoes (shoes, and more shoes!). And an extra-dirty vodka martini with blue cheese olives.
My Roots:
Pittsburgh! My parents are very grounded and down-to-earth. We were raised with lots of chores, and taught to treat everyone with respect, no matter their background or current station in life.
My Future:
Adventurous. Busy. Enlightening.
My Quote on Life:
"A dream doesn't become a reality by magic; it takes sweat, determination, and hard work"
– Colin Powell
My Accessory:
Pearls. I wear some type of pearls – whether formal, freshwater, necklace or bracelet – every day.
My Advice to Young Women:
Think about your goals and trust your gut. Stay focused on what you want to achieve – know that it usually takes longer than expected. Have a dream with a deadline. If something is consistently not making progress, it's time to reevaluate. Have a 'Plan B' (then C, then D…).
How I Balance it All:
I don't know that balance it all! I try. My husband is a gem, and I'm actually trying to not check my email 11 PM-6 AM so I get enough sleep (as we've learned it's so important!). Having everything on a schedule really helps me (even picking up drycleaning, etc).