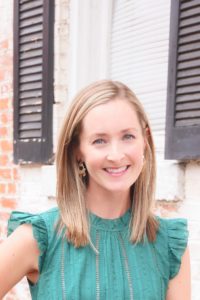 Here at Executive Elements, we like to feature fantastic women we think you should know. Some of these women are clients, some are friends, some are women we've only just met. But they all have this in common: they are dynamic, interesting women who have agreed to share with us their insights and secrets to success.
My Name:
Cara Logsdon
My Current Job/Company:
Wardrobe stylist, Owner / ReDress
My Work:
Wardrobe styling and personal shopping.
My Passion:
Helping people look and feel their best through fashion.
My Family:
My husband, Jeremy, and kids Evy (10), Wyatt (7) and Daisy (5).
My Hero or Heroes:
My parents. They gracefully balanced raising 4 kids, successful careers, and community involvement while maintaining and emphasizing loyalty, integrity and kindness.
My Escape:
Definitely the beach! Our annual vacation to Mexico is the best mix of relaxation, activities, and family time, and we look forward to it all year long!
My Pet Peeve:
Tardiness.
My Indulgence:
Mexican food.
My Roots:
Born and raised in Upper Arlington – college and work took me away for a few years, but I am proud to be back, raising the next generation of Golden Bears!
My Future:
My days seem to be getting busier as my kids get older and my business grows, but I hope they will continue to be filled with happiness and new adventures!
My Favorite Quote:
Start each day with a grateful heart
My Accessory:
This season it's fun earrings 😉 But every season it's a smile.
My advice to Young Women:
The motto at my kids elementary school is "work hard, be kind". I love this and think it is the secret to success for people of ALL ages!
How I Balance it All:
I rely and call upon my village of family and friends, and expect (and am happy!) to be called upon in return!