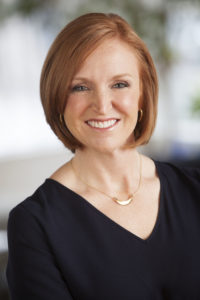 Here at Executive Elements, we like to feature fantastic women we think you should know. Some of these women are clients, some are friends, some are women we've only just met. But they all have this in common: they are dynamic, interesting women who have agreed to share with us their insights and secrets to success.
My Name:
Casey Brown
My Current Job/Company:
President & Pricing Consultant / Boost
My Birthday:
6/18/76
My Work:
If you are excellent at what you do, you should be paid like you are excellent. I help companies dramatically improve profitability by changing the way they think about price and value.
My Passion:
Living a full, exuberant life.
My Family:
My wonderful guy Jeff, my adventurous, smart, creative daughters Kira and Lia (10 and 8), and Jeff's kind, intelligent, funny sons Kyle and Alex (19 and 17).
My Hero or Heroes:
Abraham Lincoln for his vision, commitment to a cause, humility, eloquence, leadership, resolve, emotional control, and capacity to listen to different points of view.
My Escape:
Jeff and I have 21 acres of woods in Maryland near one of our favorite whitewater kayaking spots. It's my haven.
My Pet Peeve:
People who are perpetually late.
My Indulgence:
Trips, trips, and more trips.
My Roots:
Blue collar, rural Appalachian Ohio. My father was a truck driver and my mother stayed home with my brothers and me.
My Future:
Building a tiny cabin on our land in Maryland, continuing to travel for fun and volunteerism, spending time with our kids in exciting places!
My Favorite Quote:
"Some people are so poor, all they have is money."
~ Patrick Meagher
My advice to Young Women:
People pleasing is a thief of joy and contentment. Instead, pursue a path that rewards you. (Ironically, this serves the rest of the world best, anyway.) Focus on self-care.
How I Balance it All:
It's taken a long time to learn to say "no" sometimes and to ask for help, but these are my two keys to balancing my priorities.