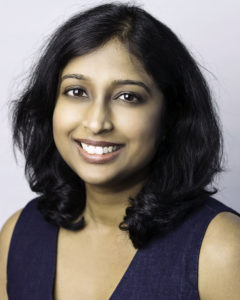 Here at Executive Elements, we like to feature fantastic women we think you should know. Some of these women are clients, some are friends, some are women we've only just met. But they all have this in common: they are dynamic, interesting women who have agreed to share with us their insights and secrets to success.
My Name:
Lavanya Myneni
My Current Job/Company:
IT Manager/American Electric Power
My Birthday:
08.01.1980
My Work:
I manage two enterprise level business applications for AEP. I have two great teams and with their help, we strive to provide high quality effective IT solutions.
My Passion:
My family and my work.
My Family:
Sumant (my truth teller and supportive Husband), Rhea (amazing daughter- 7) and Rohan (apple of my eye son – 2).
My Hero or Heroes:
My parents (Siva and Indira Myneni).
My Escape:
White sand beaches or an escape into the mountains.
My Pet Peeve:
People who complain and never provide solutions.
My Indulgence:
Food and wine.
My Roots:
My family and friends. Hardworking. Humble.
My Future:
Busy and still doing something I absolutely love.
My Favorite Quote:
"Opportunities don't happen. You create them."
~Chris Grosser
My Accessory:
Fancy hand bags and my phone.
My advice to Young Women:
Education and skill is not all you need. Attitude is a little thing that will make a big difference.
How I Balance it All:
Plan, prioritize, action. And with a lot of support from family!