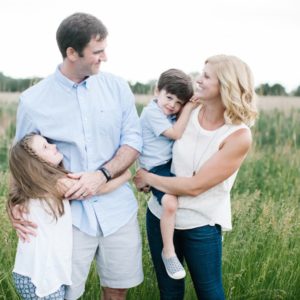 Here at Executive Elements, we like to feature fantastic women we think you should know. Some of these women are clients, some are friends, some are women we've only just met. But they all have this in common: they are dynamic, interesting women who have agreed to share with us their insights and secrets to success.
My Name:
Ryan Montgomery
My Current Job/Company:
Mother/Pre-K Educator/Portrait Photographer
My Work:
I am a elementary educator turned life-long educator/problem solver (aka- mother), Pre-K Educator, and have my own business as a Portrait Photographer!
My Passion:
My family, my friends, and making things more beautiful.
My Family:
Nick (supportive husband & amazing father), Annabelle (creative daughter – 9), Aiden (energetic son – 5)
My Hero or Heroes:
My grandmother, Pat. She loves her family fiercely, and never sugar coats things. Her loyalty and love are what I set as my personal goal and standards.
My Escape:
Any time I can just create. Whether it's a DIY project, editing photographs, painting, drawing, generating new, exciting ideas for our classroom. What sounds like work, brings so much joy to my mind and feeds my fire.
My Pet Peeve:
Nay-sayers, being late, hearing any woman say "I can't do that!" or "I am a terrible _____."
My Indulgence:
Cocktails and laughing hard with my friends.
My Roots:
A strong, involved family. Small town relationships, community, faith… unconditional love.
My Future:
Ever changing, exciting, full of purpose.
My Favorite Quote:
"Whatever you are, be a good one." Abe Lincoln.
My Accessories:
My kids. My camera. My smile.
My advice to Young Women:
Do not limit yourself… learning often happens just outside of your comfort zone. You MUST be willing to step outside of yourself to find out what you're truly capable of doing. Ask yourself, what's the worst thing that could happen? Failure only occurs when you're not willing to try.