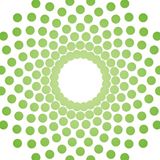 We can always count on our Women of the Week for encouraging words of inspiration! We love that we can also look to them for ideas on how to slow down, unwind and get away from it all! Here are a few of our favorite ways our Women of the Week escape to find rest and relaxation…
Jaime Franklin
Tropical places. Nothing relaxes me like sunny days, amazing sunsets, and completely disconnecting from "reality" for a few days!
Barb Smoot
Exercising—specifically running and weight lifting—and going to the movies with my children.
Bethany Donatelli
Traveling – I always have a trip on the books. My favorite escape is a beach anywhere!
Stacy Chinn
Shopping!
Katie Matney
On a Sunday hike with my family taking the time to explore the great outdoors and reconnect with each other before a busy week.