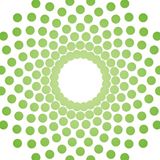 Our Women of the Week are dynamic individuals. They are not only high achieving in their careers, but many of them have found their true passion ~ and we love to hear all about it! Sometimes a true passion is connected to a career. Or, it may be discovered after a significant life event. Other times a person's true passion is something they've always felt. Whatever it is, we love to see how passion ignite action for the greater good!
Kristy Carlson
To inspire, empower, and enable everyone around me to be the very best version of themselves and reach their full potential.
Jaclyn Peresetsky
My love for changing women's lives. Affecting the outside changes them inside, allowing them to live their best life.  My faith keeps me going and encourages me everyday to follow this passion, no matter the obstacles.
Jennifer Pritchard
I aim to do everything with passion! Among them, though, I love international travel, photography, fitness, and learning anything I can.
Yvette McGee Brown
My family and my community. I think Columbus is a special place. I like to make a difference for the generations that follow us. I am really committed to helping women maximize their potential and to having the courage to live their dreams.
Brandy Hann
Bringing an end to cancer! I dream of living in a cancer free world.