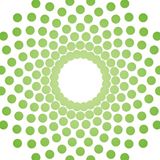 We've received some fantastic advice on achieving balance from our Women of the Week. Take a quick peek…we hope you find their words as helpful as we do!
Mindi Wells
I always have a list going and my calendar on my desk. It took me years to figure out the key to balance was learning how to say no and not feel guilty about it.
Meredith Piccin
Write everything down, use a calendar and do not over schedule life!
Katie Tornow
Self Journal: Set Targets/Priorities for the day, block time for every detail and extend my gratitude.
Carolyn Barger
A lot of lists – I get a lot of joy out of being productive and efficient.