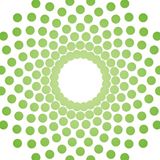 Summertime is the perfect time to step out of your everyday and escape it all! Our Women of the Week have a few ideas to get you started…
Mindi Wells
Cruising with the top down on the Jeep Wrangler with Kenny Chesney blasting from the soundbar – it doesn't get any better than that!
Tracy Harbold
A beach vacation with my amazing husband and family.
Jen Tscholl, M.D.
Any getaway with my husband (preferably without kids!) is a great way for me to refocus, even if it is just a day date. I also cherish time away with my girlfriends, particularly my close-knit college crew.
Brandi Hann
Yoga and meditation. It is so important to slow your brain down and rest your thoughts.
Marcie Seidel
To the country with lush greenery, flowers and flowing creeks.