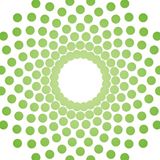 Stephanie Leader
"Wherever you go, there you are."
A friend told me this and it reminds me to embrace what I am doing and take it in. Not to always be looking for something more. I am not sure who it was originally coined the quote, but it has stuck with me.
Meredith Piccin
"Listen to the mustn'ts, child. Listen to the Don'ts. Listen to the shouldn'ts, the impossibles, the won'ts. Listen to the never haves, then listen close to me…Anything can happen child. Anything can be."
~Shell Silverstein
Stacey Borowicz
This little light of mine; I'm gonna let it shine.
~Harry Dixon Loes.
Erin Wanke
The first step towards getting somewhere is deciding you are no longer going to stay where you are.
The difference between who you are and who you want to be is what you do.