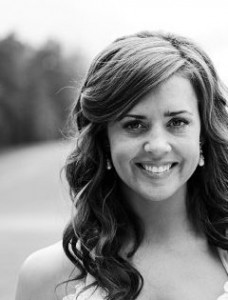 Emily Hoppert
My Current Job/Company:
Owner, Joe's Daughter Photography
My Birthdate:
04/23/1980
My Work
I am a modern portrait photographer specializing in maternity,
newborns, children, high school seniors, engagements, weddings, boudoir, and
families. I offer on-location services in the Columbus area.
My Passion:
My family, my friends, photography, health, fitness, and travel.
My Family:
Jason (Husband), Carmen Ohio (dog)
My Hero:
Bob Pressnell, my grandfather
My Escape:
Dietsch's Brothers Ice Cream in Findlay Ohio
My Pet Peeve:
Lack of follow through or execution. Pretentious behavior.  Keep it
real folks 🙂
My Indulgence:
A day that would include a purchase at Nordstrom in the shoe
department, a manicure and pedicure, and a big meal followed with an ice cream sundae. This happens too much!
My Roots:
Small town farm girl.  Hard working and inspirational parents. Only
child.  Very lucky to have a loving family and to have met some of my
best friends who are my extended family now as an adult.
My Future:
Very busy, very active, and hope to be challenged and educated on
something new each day of my life.
My Love:
Each day of my life. I am so happy, very full, and love each and every
person in my life very much.
My Movie:
Steel Magnolias…….so many great lessons and so much love
between the girls.
My Quote on Life:
Forgiveness comes when you give up the hope that you can't change the
past – Oprah Winfrey
My Accessory:
iPhone…..constantly in my hand!
My Advice to Young Women:
Trust your instincts. The biggest decisions will turn into the best
decisions if you use your gut. Be fearless and do what you love, be
who you are, and don't apologize for getting what you want.
How I Balance it All….
I love what I do and that makes it easier.  I make sure to have time
with my husband, time for my health, and time for my family and
friends.  I get most of my work done while being a night owl.  I make
sure not to deliver a product until it is just right and if that
means working longer, that is fine!