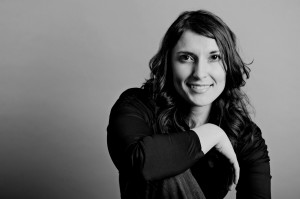 My Name: Renata Ramsini
My Birthdate:
November 2, 1983
My Passion:
Photography. I love taking photographs of people in particular and the best thing about photography is that you are always learning. You never master everything, there is always something new!
My Family:
My parents; my sister and brother-in-law; and my dogs (Sprout and Tonks).
My Heroes:
My experience in the political realm has given me a greater appreciation for historical figures and organizations who stood up against various injustices when they knew that doing so put the livelihoods of themselves or their organizations at risk. Thus far in my career, I have been incredibly fortunate to work with and for people and organizations who embody such courage, but I'm not sure that they are in the majority given the current political climate. I hope I'm wrong.
My Escape:
Although I don't do it as often as I'd like, I absolutely love going to the movie theater to see a movie. There's just something about the experience that I've always enjoyed. I think it's also why I have a mild obsession with big screen tv's and computer monitors!
My Pet Peeve:
Inefficiency.
My Indulgence:
Chocolate-covered strawberries!
My Roots:
As the daughter of a Christian Assyrian, I grew up with a strong sense of pride in my heritage and although I grew up in a small town, my parents made sure that I understood that there was an entire world outside my hometown that was filled with different people and different cultures.
My Future:
Unknown and uncertain.
My Movie:
I love thrillers and action movies!
My Quote on Life:
"He who speaks for the innocent, is eloquent enough." (Publius Syrus)
My Accessory:
My Scosha bracelets. I never take them off and plan to add more!
My Advice to Young Women:
Surround yourself with people who believe in you and encourage you to step outside of your comfort zone. If you can say "if it wasn't for ___, I wouldn't have done ____" then they are someone worth keeping around. Life it too short to surround yourself with people who are consistently negative and/or apathetic. Such attitudes are toxic and will eventually bring you down and lower your quality of life.
How I Balance it All:
I try to take one day at a time and to not let myself get unnecessarily overwhelmed by thinking of the plethora of tasks I've yet to do. They aren't all going to get done today, so I'm not going to worry about them today.