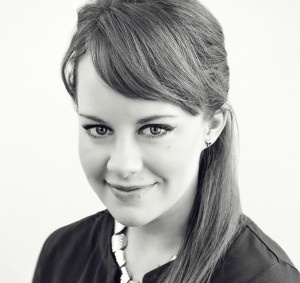 Here at Executive Elements, we like to introduce you to fantastic women we think you should know. Some of these women are clients, some are friends, some are women we've only just met. But they all have this in common: they are dynamic, interesting people who have agreed to share with us their insights and secrets to success.
Sarah Hunyadi
My Name:
Sarah Hunyadi
My Current Job/Company:
Senior Interactive Designer/AEP
My Birthday:
08.18.86
My Work:
I conceptualize, produce, & manage web, video, animation, & photography projects.
My Passion:
My faith, my family, & art!
My Family:
Rob (Supportive Husband), Hope (Amazing Step-Daughter- 10), Leah (Spirited Daughter – 3), Coco (Very energetic and loving Corgi)
My Heroes:
My mom and my in-laws. My mom's my rock, and my in-laws are some of the most generous, loving, and spiritual people I know. I'm truly blessed they're all in my life.
My Escape:
The beach, a good book, or a funny movie.
My Pet Peeve:
People who are late, lazy, and distracted drivers.
My Indulgence:
Dessert and wine. Very rarely will I turn down either.
My Roots:
I grew up in Cincinnati but have made Columbus my home since 2004. I was taught to believe in God, work hard, and love everyone!
My Future:
Exciting! I have so much to learn and accomplish, but I'm on my way!
My Quote on Life:
"Go confidently in the direction of your dreams. Live the life you've imagined." Henry David Thoreau
My Accessory:
Jewelry and my hair! I'm always changing my hair and l love the transformation you can give an outfit with just one cool piece of jewelry.
My Advice to Young Women:
Invest in your future and yourself. Never burn any bridges in business, you will always regret it. You only get one life so make the most of it.
How I Balance it All:
I know what my top priorities are and I don't let anything get in the way of them. I also have a very supportive husband and a great circle of friends that step in and help when I need them to. It also helps that I'm organized and work efficiently, and start every day as prepared as possible so everything goes smoothly.