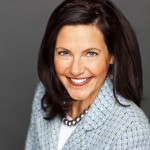 In my experience, young professionals are getting a bad rap. People claim they feel entitled, they are too casual, they don't want to work 40-hour work weeks. They say these "kids" are connected to technology not relationships. I am here to tell you differently! I have hired several interns over the past four years and each one has completely knocked my socks off.
Like you, I believed the stereotypes and I set my expectations low. I was concerned about results as I brought each one on. And, each one overwhelmed me with their level of productivity, professionalism and all around positive attitude.
Of course, I knew it was important to create a structure to help them be successful. While these were short term internships, I did talk to them extensively about what was important to them in full time employment. Here's what I learned:
• Work/Life Balance: No surprise here; we have heard it often. Young professionals don't want to be tied to an office for no reason. They want balance. So, I allowed my interns to work from home and did not "watch the clock." They were incredibly productive and usually got the job done much quicker than I ever anticipated!
• Respect Ideas: Don't treat young employees as if they don't know anything. Encourage engagement and ask them what they think. Even if they don't have an opinion ask them to research the topic and come back to you with an informed point of view. Believe me, they can get online and find information much faster than most.
• Social Engagement: Show how your company makes a difference in the community and cares about the environment. Young professionals and specifically the millennials like to work for "green" organizations. This is high on their list of important attributes when deciding who to work for and with. Show them that your company not only gives back but pays forward. If your company hasn't even put a recycling program in place (and you'd be surprised how many have not) you better get one going if you want to entice quality young professionals to come and work for you.
• Career Path: Young professionals want advancement, fast! They are ready to hit the ground running and if you don't show them upward mobility, they will leave. They like to see lots of steps and progression. Remember, these were the kids who are known as the "trophy kids" – the ones who were constantly receiving awards and feeling good about finishing. They are wired this way.
The fact is, the average tenure of a young professional is only about 3.5 years. They just don't see the value on long-term employment the way previous generations do. Who can blame them? After their parents dedicated their entire lives to their employers, many of them have lost their jobs in the past few years.
If you recognize that working with this new generation of employees is going to be different and embrace their unique attributes, you can experience what I did – that these young professionals have a desire for meaningful work, they are incredibly quick with technology and they are enormously productive.
Besides, you'll never have to buy them a company lap top – they already have their own!