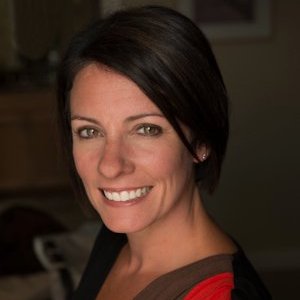 Here at Executive Elements, we like to feature fantastic women we think you should know. Some of these women are clients, some are friends, some are women we've only just met. But they all have this in common: they are dynamic, interesting gals who have agreed to share with us their insights and secrets to success.
Anne Boninsegna
My Current Job/Company:
Owner/The Kitchen
My Birthdate:
08.20.73
My Work:
I create immersive dining experiences that inspire a curiosity and passion for cooking by celebrating the art of preparing, eating and sharing great food with family and friends.
My Passion:
Life in a nutshell. My family, my friends, my love of food, culture and travel and pretty much any non-profit focused on enriching lives.
My Family:
Amy (the most amazingly supportive partner a person could ask for), Phinneaus (6, my always thinking and lovely son), Harper (5, my compassionate & imaginative elf of a daughter)
My Heroes:
Anyone who on daily basis finds a way to support another person unconditionally. Big and small gestures of kindness are what make the world a better place.
My Escapes:
Cooking and Travel. Both are the greatest ways I can think of to either get away or at least feel like you have.
My Pet Peeves:
Generalizations and Boastfulness
My Indulgence:
Anything outside of my business seems like an indulgence currently! But, I would have to say the idea of a mani/pedi seems like a dream come true!
My Roots:
I was raised as an only child by young parents and while I know they did everything they could for me, they were young. We all agree I wouldn't be the person I am today without my amazing grandparents. They were simple people who couldn't instill in me enough the values I cherish today…be generous, be nice and eat lots of pasta.
My Future:
I can only begin to imagine what is yet to come in my life. I have so much to look forward to. With young children just starting to hit grade school all the fun is to come and with a brand new business I hope to see it take off and inspire the next food and dining concepts.
My Quote on Life:
"If you have to do something you don't want to do, do it gracefully" (told to me by my mother as quoted from her mother)
My Accessory:
Shoes (boots & flip flops), bracelets, scarves and my necklace with my children's initials.
My Advice to Young Women:
Don't be paralyzed by trying to find your passion and don't let anyone convince you that you need to know exactly what you want to do with your life. Life is evolutionary as far as I can tell and for the most part it will guide you as much as you will guide it.
How I Balance it All:
With a lot of help, and now, a very distinct willingness to change courses whenever needed to make things work out as they need to. I put a lot of pressure on myself and my family (I wish I was more calm and Zen about things, I hope that will come with age) to follow a plan but it always turns out best when we sort of fly by the seat of our pants and adjust as we go.