Here at Executive Elements, we like to feature fantastic women we think you should know. Some of these women are clients, some are friends, some are women we've only just met. But they all have this in common: they are dynamic, interesting gals who have agreed to share with us their insights and secrets to success.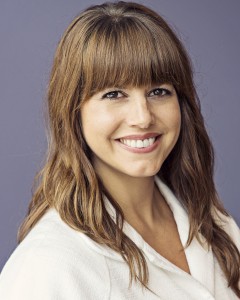 Brenda Sears
My Name:
Brenda Sears
My Current Job/Company:
Project Director/IJUS, LLC
My Birthdate:
08.16.79
My Work:
I set-up and manage new clients while maintaining relationships with existing clients. I assist in acquiring new clients and projects. My background in engineering gives me opportunities to set up the engineering specifications required for projects and engage on a detailed level. Guiding and training future managers and leaders is an added bonus in my daily routine.
My Passion:
Family, friends, work, and The Buckeyes.

My Family:
My husband, Clint (so thankful that he found me), and our fur-baby, Leia.
My Heroes:
Barb (my mom – amazing role model). Colleen (my sister – pure strength). Meagan (my friend – no fear).
My Escape:
Anywhere where I feel "unplugged".
My Pet Peeve:
Bad drivers and people who go in the "Out" door.
My Indulgence:
Any sort of pampering – massage, mani, pedi, facial.
My Roots:
Middle-class, suburban. Eventful! Always feel welcomed by my friends and family.
My Future:
Exciting! Expanding our family.
My Quote on Life:
"Life moves pretty fast. If you don't stop and look around once in a while, you could miss it." – Ferris Bueller
My Accessory:
I'm a purse girl.
My Advice to Young Women:
Don't be afraid or ashamed of being smart.
How I Balance it All:
I get a lot of satisfaction from accomplishing tasks. So I make many to-do lists and feel good about crossing things off. I try to prioritize whatever I can and make sure there is always time for those that positively impact my well-being, including myself.