Understanding what makes dynamic female leaders tick is key to successfully recruiting – and retaining – them in your organization.
Each week, we feature a woman from our community to give a peek at the key areas – personal and professional – that motivate and drive these high performing executives. If you know someone who should be featured, contact us!
Denise M. Robinson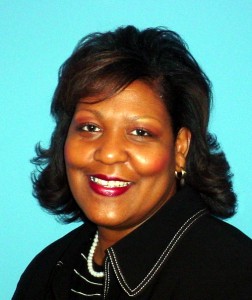 My Current Job/Company:
President and CEO, Alvis House
My Birthdate:
January 5
My Work:
I have the privilege of being responsible for Alvis House, a multi-faceted human services agency based in Columbus. Our services include: A range of residential and community-based reentry services for men, women and youth; Supported living and behavioral support programs to individuals with developmental disabilities; and Treatment programs to help resolve family issues that may arise when a family member becomes involved in the criminal justice system.
My Passion:
First and foremost, my family; then my work – I am very fortunate to work in a business where the bottom line is making people's lives better.
My Family:
Husband – Milton, Son – Christopher (14)
My Heroes:
My late mother and father, Thelma and Ernest Underwood, whose values I hope I reflect every day. It is because of their example that I have always wanted do work that helps to make the world better.
My Escape:
Travel with my family – preferably on a cruise ship.
My Pet Peeve:
People who don't behave ethically
My Indulgence:
Salty snacks
My Roots:
A strong faith, strong work ethic and having compassion for others.
My Future:
Exiting, full of possibilities
My Love:
Love of God, Milton and Christopher
My Movie:
Shining Through – I just find it inspirational, how ordinary people can do extraordinary things to overcome evil.
My Quote on Life:
The Golden Rule, "Do unto others as you would have them do unto you."
My Accessory:
My shoes
My Advice to Young Women:
To listen more to what others have to say. When I was younger, I was so often certain that I was right and knew all the answers. Now I know that I really had no concept of how big life's questions really are…
How I Balance it All:
Having a wonderful family, friends and a great team of people to work with makes all the difference. Although I am a hard worker, I don't believe that doing everything myself serves the best interests of a project or an organization – the best work is accomplished by working with a team of people who are skilled in various areas. Knowing and living that naturally leads to balance.