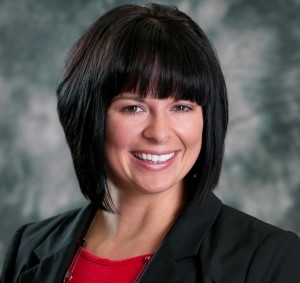 Here at Executive Elements, we like to introduce you to fantastic women we think you should know. Some of these women are clients, some are friends, some are women we've only just met. But they all have this in common: they are dynamic, interesting people who have agreed to share with us their insights and secrets to success.
Jessica Nasse
My Current Job/Company:
Director, Ignite Columbus/American Heart Association
My Birthdate:
10.23.81
My Work:
Build healthier lives free of cardiovascular diseases and stroke.
My Passion:
Swimming, Biking, Running, Yoga… and doing my part in making this world a more loving, sustainable, and kind place. I have a strong passion to encourage others to realize their capabilities, achieve their dreams, and eliminate barriers.
My Family:
Koby (11 year old pug), Lulu (10 year old boxer/beagle mix)
My Heroes:
My dad, Mirinda Carfrae, Maya Angelou
My Escape:
The mountains, trails, or anywhere I can lace up my shoes, take in the fresh air, run, and be free.
My Pet Peeve:
Misuse of the "reply all" button.
My Indulgence:
A good cup of coffee – I take 10 minutes every morning to make myself French pourover. It's a small thing I can do that makes me extremely happy and begins the day with joy.
My Roots:
Humble. Grounded with strong values. Loyalty to those I love. Belief that anything is possible with hard work, discipline, and belief.
My Future:
Filled with love, joy, and happiness in doing the impossible.
My Quote on Life:
"In dreams and in reality, anything is possible." – This was in a fortune cookie I opened in 2008. I've kept it with me ever since.
My Accessory:
A good cup of coffee
My Advice to Young Women:
Do not allow your circumstances to define your dreams. Know that you are always in the exact place, with the exact person, in the exact moment you should be. Believe that you are strong, capable, and every one of your dreams is important. No matter how difficult times may be, be thankful for everyday and know you have a purpose. Be the change you want to see in the world.
How I Balance it All:
I think work/life balance is something we all continue to strive for. But at the end of the day, when I rest my head on my pillow, I feel balanced if my actions and choices of the day have been true to my morals and values.