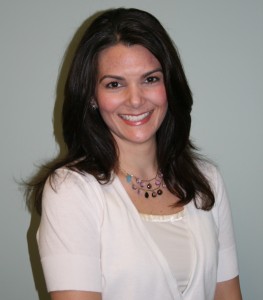 Each week, we feature a new woman from our growing community of dynamic professionals. If you know someone who should be featured, contact us!
Katina Fullen
My Current Job/Company:
Executive Director, I Know I Can
My Birthdate:
10.03.72 (A true Libra!)
My Work:
I help make college dreams a reality for Columbus City Schools students and their families. I believe every child deserves access to quality education and to the information, resources and preparation to make the choice to go to college.
My Passions:
My family. My Italian heritage. The families of Columbus City Schools.
My Family:
Craig (husband) Dominic (son, 6 years) Aurora (daughter, 3 years)
My Heroes:
My grandmother, Clara D'Aurora Trimmer. My daughter, Aurora – despite health obstacles facing her, she remains courageous and resilient.
My Escape:
My iPod and a six-mile running trail. My Kindle and Jamesport, Long Island.
My Pet Peeve:
Selfishness. Complaints with no solutions.
My Indulgence:
Good sales. Sicilian (square) Pizza.
My Roots:
A large, close-knit family who taught me the importance of giving back. Blue-collar. Down-to-earth.
My Future:
Hopeful.
My Love:
My kids. Listening to my son read me a bedtime story! Watching my daughter do anything – she approaches everyday life with such joy and determination.
My Movie:
Dave. It's a great illustration of how simple things can be, but how complicated we can make them.
My Quote on Life:
From the Book of James 3:19 "Understand this, my dear brothers and sisters! Let every person be quick to listen, slow to speak, slow to anger."
My Accessory:
Pearls. Bought my first strand in 6th grade at Claire's Boutique with my babysitting money!
My Advice to Young Women:
Surround yourself with positive people. Find one or two mentors. Once you do, ask lots of questions and be a good listener.
How I Balance it All:
I don't! I struggle everyday because I LOVE my family and I LOVE my work! But I ask for help…a lot…from my husband and family. I try to be fully present when I am home and save the work until the kids are in bed. This Thursday, our family is celebrating Son's Day (just like Mother's or Father's Day) and next Thursday will be Daughter's Day. It was my son's idea to create a day all about the kids. We are doing all of their favorite activities including a pancake breakfast in bed, a trip to the swimming pool and a nightcap at Whit's Frozen Custard! Don't tell Hallmark! 🙂