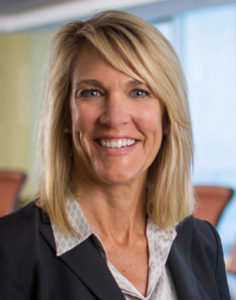 Here at Executive Elements, we like to feature fantastic women we think you should know. Some of these women are clients, some are friends, some are women we've only just met. But they all have this in common: they are dynamic, interesting women who have agreed to share with us their insights and secrets to success.
My Name:
Marissa Michaels
My Current Job/Company:
System Vice President, OhioHealth
My Birthday:
10/6/1966
My Work:
I lead an Employer Services division backed by OhioHealth that provides associate health and wellness solutions for over 4,000 employers annually. When the health of their employees thrive businesses also thrive.
My Passion:
My family, my friendships, my commitment to do something bigger than myself.
My Family:
Tom (Husband and High School Sweetheart), Erin (18 year old daughter off to University of Kentucky this fall), Ryan (16 year old son who is both a free spirit and tremendous athlete) and Claire (12 year old Collie who herds us all to be better selves).
My Hero or Heroes:
My Dad who has laughed his way through tough times in life and my best friend who has lost her husband to cancer and raises a family with grace and strength.
My Escape:
A warm sunny place. If I can find a piece of sun and a quiet place to enjoy it at least once a quarter it makes a world of difference in my outlook.
My Pet Peeve:
The words "I can't" and consistent tardiness.
My Indulgence:
A good movie.
My Roots:
Laughter, support, Midwest values, hugs.
My Future:
The eternal search for my "ness"… I feel I am getting closer.
My Favorite Quote:
"I've learned that people will forget what you said, people will forget what you did, but people will never forget how you made them feel." -Maya Angelou
My Accessory:
A smile, a great pair of sunglasses and a hat on the weekends.
My advice to Young Women:
Journal (writing it down helps to sort through the tough stuff), develop a wide network of girlfriends (those gal pals will be the best form of therapy you will ever have), and always have a set of written goals (make sure some of them help you stretch).
How I Balance it All:
Eat the apple one bite at a time, don't sweat the small stuff, and ask for help (most people consider it a compliment that you asked).