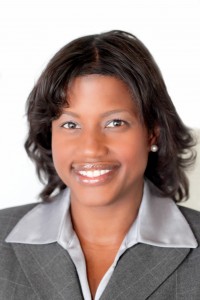 Each week, we feature a fantastic new woman we think you should know. Some of these women are clients, some are friends, some are women we've only just met. But they all have this in common: they are dynamic, interesting gals who have agreed to share with us their insights and secrets to success.

Maya A. Bordeaux
My Current Job/Company: Vice President, Human Resources, NorthShore University HealthSystem
My Birthday: January 25th
My Work: I am responsible for the human resources functions across four hospitals and home health services, as well as corporate-wide leadership for nurse recruitment and retention. I provide leadership oversight of HR services to an employee population of 10,000. I am also a lawyer and oversee legal affairs and mitigate employment law matters prior to litigation. I am most proud of designing and leading the implementation of the corporation's first diversity and inclusion strategy and serving as executive sponsor. I also provide corporate-wide leadership for several other critical customer loyalty business initiatives.
My Passion: People. I love all people! I am particularly driven by helping others become better versions of themselves.
My Family: My pride and joy. I have been happily married for 18 years to my best friend, and have two beautiful daughters, ages 11 and 8, who keep me on my toes! I am very close with my extended family as well, and fortunate for all of them to live nearby.
My Heroes: My mother and Oprah.
My Escape: The Caribbean. Also, I experience a great sense of pride and joy from party planning for special events of family and friends. I even do weddings!
My Pet Peeves: Dishonest people. Also mean people really annoy me.
My Indulgence: Chocolate and wine.
My Roots: Very family oriented Chicago native with West Indian roots from my maternal ancestors who are from Guyana.
My Future: Limitless.
My Love(s): Life. Love. Laughter.
My Movie: Do I have to pick just one? Top favorites are "The Notebook" and "Titanic." I'm a romantic comedy junkie as well.
My Quote on Life: "Live with a heart full of dreams, love from the depth of your soul, and embrace every moment of laughter."
My Accessory: Sassy shoes. The higher the heel the better.
My Advice to Young Women: Be yourself and be comfortable in your own skin. It's important that we fit where we need to fit, but to do so without losing one's self. Trust your incredible gift of "woman's intuition" and you'll do the right thing every time.
How I Balance it All: Like Nike, "Just do it." No excuses. No complaints. I just make it happen and believe firmly that you can't wait for life to happen to you, you have to make it happen. Anything worth having will require hard work, dedication, and patience. But what you get out of life is directly relative to what you put in to it. So, every single day, I give it my all. Life is our greatest gift, so I demonstrate my gratitude each day by being the very best I can be. I also make sure that I have a lot of fun in the process. Work hard and play hard…that's truly my balance.