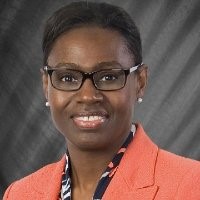 Here at Executive Elements, we like to feature fantastic women we think you should know. Some of these women are clients, some are friends, some are women we've only just met. But they all have this in common: they are dynamic, interesting gals who have agreed to share with us their insights and secrets to success.
My Name:
Ruth McNeil
My Current Job/Company:
Practice Group Specialist – Ice Miller LLP
My Birthday:
05.18.64
My Work:
I help business clients achieve their sustainable growth objectives in the area of regulatory compliance and government procurement.
My Passion:
Helping others realize and tap into their capacity.
My Family:
Madison – 19yrs and Olivia – 16yrs.
My Hero or Heroes:
My grandmother, Pearl.
My Escape:
Watching a period TV series like Downton Abbey and Reign.
My Pet Peeve:
People who do not self examine and therefore make excuses for themselves and accuse others.
My Indulgence:
Bargain shopping.
My Roots:
Faith, family and fun.
My Future:
A change agent.
My Favorite Quote:
"Never forget from where you came."
My Accessory:
Necklace and earrings.
My advice to young women:
"Ruthlessly eliminate hurry from your life" – Dallas Willard
How I balance it all:
I don't. I talk to God. He's the wise one with all the answers.