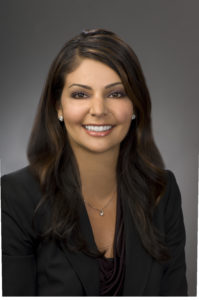 Here at Executive Elements, we like to feature fantastic women we think you should know. Some of these women are clients, some are friends, some are women we've only just met. But they all have this in common: they are dynamic, interesting women who have agreed to share with us their insights and secrets to success.
My Name:
Stephanie Hanna
My Current Job/Company:
Attorney/Candidate for Judge, Franklin County Court of Common Pleas, General Division
My Birthday:
04.28.83
My Work:
I am campaigning full-time to earn a seat on the Franklin County Court of Common Pleas, General Division. You can learn more at Hanna for Judge.
My Passion:
Serving our community, promoting others, and overall health and well-being issues.
My Family:
Aaron (super supportive partner-in-crime husband), two great kids from my husband (Noah – 16 and Shelby – 12), Bugsy (8-year-old dog/human) and Baby G (appearing later this year!).
My Hero or Heroes:
Real heroes are all around us – those working hard to do things many of us take for granted, those respecting others, not judging, taking the time to get to know people, showing empathy and concern. These are my heroes.
My Escape:
A good workout and a true technology time-out.
My Pet Peeve:
Debbie Downers and Negative Nancys.
My Indulgence:
Dark chocolate.
My Roots:
Happy, giving, calm.
My Future:
Exciting.
My Favorite Quote:
"I've learned that people will forget what you said, people will forget what you did, but people will never forget how you made them feel." Maya Angelou
My Accessory:
A smile, a positive attitude, and trying to find the good in every person and situation.
My advice to Young Women:
Be kind, be patient, and have a little confidence – you can absolutely do anything you choose.
How I Balance it All:
Coming to terms with the fact that there is no such thing! Recognizing there are tons of different ways to make things work and that I can't be everything to everyone at all times have both been incredibly freeing. I do my best with what I've got and let the rest fall where it may.