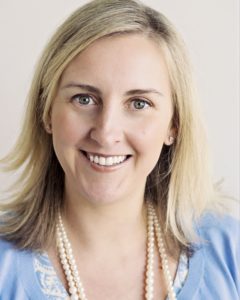 Here at Executive Elements, we like to feature fantastic women we think you should know. Some of these women are clients, some are friends, some are women we've only just met. But they all have this in common: they are dynamic, interesting women who have agreed to share with us their insights and secrets to success.
My Name:
Michelle Montgomery
My Current Job/Company:
Executive Recruiter – Partner / Circle Line Partners
My Work:
I am so lucky. I talk to people for a living! Our company, Circle Line Partners, provides comprehensive search, recruiting, hiring, and on-boarding solutions. We build deep relationships with our clients in order to help them attract, hire & retain the talent they need to continue their success!
My Passion:
Creating a life that is flexible, fulfilling & connected.
My Family:
Ian (husband of 13 years), Daughters Finn (10) & Rory (6), Sons Beckett (8) & Cormac (3).
My Hero or Heroes:
My parents – who opened so many doors for me and gave me the courage to walk through them!
My Escape:
Home to my husband's country of Ireland. Family, friends and the pub!
My Pet Peeve:
Small mindedness.
My Indulgence:
Wine. Chocolate. Little kid movie nights with lots of buttered popcorn.
My Roots:
Here in Central Ohio. I spent my 20's living in Europe. Now I love taking my kids to my elementary school!
My Future:
Open to opportunity. I've learned not to plan too far ahead – you never know what's around the corner.
My Favorite Quote:
"Transparency, honesty, kindness, good stewardship, even humor, work in businesses at all times." – John Gerzema
I have found this to be true!
My Accessory:
My phone (which makes my life work!), my 3 year old & a smile!
My advice to Young Women:
Dig deep & learn lots of things. It's possible to create the life you're dreaming of, but you need to be willing to put in the work to get there.
How I Balance it All:
Detailed scheduling, a good to-do list and a strong daily sense of purpose! And Coffee.