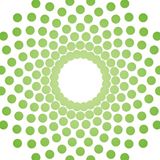 Every now and then we like to pause from introducing you to a new Woman of the Week, so that we can reflect on the valuable advice our past honorees have shared. We are proud that our Women of the Week pay it forward in many ways, including by sharing a bit of advice with younger women. We find their words of wisdom to be beneficial and we hope that you will, too!
Marissa Michaels
Journal (writing it down helps to sort through the tough stuff), develop a wide network of girlfriends (those gal pals will be the best form of therapy you will ever have), and always have a set of written goals (make sure some of them help you stretch).
Dee Dee Chadwick
Be yourself, trust your instincts, and if you don't have anything nice to say then don't say anything at all.
Margaret Strotman
Yesterday is not ours to recover, but tomorrow is ours to win or lose.
-Lyndon B. Johnson
Katie Carter
Love what you do! Take chances and be yourself.
Jane Jamison
Don't under estimate the power of connecting and building meaningful relationships both personally and professionally.