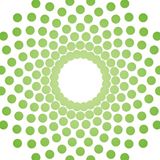 We love looking back at the advice our Women of the Week have for those coming up behind them. We hope you find it as valuable as we do!
Cheryl Allen
Learn to listen to your heart.
Jennifer Pritchard
Don't let a silly thing like "qualifications" get in the way of your goals. Drive and perseverance are great substitutes.
Julie Talbot Hubbard
Believe in yourself. Stop any doubts and never give up on your dreams.
Brandi Hann
Live your life with purpose and passion. It is so easy to get caught up in making more money, going for the next promotion and focusing on tangible representations of success. This all means nothing if you are not living your life with purpose and passion.
Dorice Agee
Dream big, work hard, be grateful and forgiving, be kind to others and give yourself grace. Start each new day with a positive attitude no matter how yesterday ended. Life is good!